There are conflicting reports on the well-being of Canadian folk icon Joni Mitchell. A message posted on the legendary singer's website  yesterday  states Mitchell is alert, and is still hospitalized but is expected to make a full recovery. But a earlier in the day, Leslie Morris — who is identified in a court filing as Mitchell's friend of more than 44 years — filed a petition to be named conservator, saying the multi Gramy-winner is unconscious and unable to make medical decisions for herself and  has no family who can do it . Mitchell has been in hospital since March 31st when she was found unconscious in her L-A home.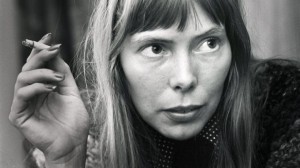 Sting's musical was a flop but he still has a chance at a Tony Award. Sting has been nominated for best original score for "The Last Ship." Sting says he's thrilled to be nominated and he wasn't even thinking about a Tony nomination. He says the whole "Last Ship" experience as been "a joy from start to finish" and the nomination is "just another iteration of joy." The Tonys will be given out June 7 in New York.
Singer Ann Wilson of Heart is a new bride. People magazine reports Wilson married Dean Wetter in the backyard of Wilson's manager in Topanga, California, on Saturday. Wilson wore a purple lace gown and purple irises in her hair. Wilson says she met Wetter in the 1980s and he rejected her attempts to seduce him. She says they got back in touch years later and she calls him "my friend, my angel, my husband."
Elton John's heart-shaped glasses have been found. Memphis police say an investigator lifted prints and matched them to a suspect identified as 26-year-old Matthew Colvin. Police called Colvin and he told them where the glasses were. They had been stolen from the Rock 'n' Soul Museum last week. Police in Southaven, Mississippi, recovered the glasses. However, Colvin can't be found. A warrant has been issued for his arrest. The glasses are back on display.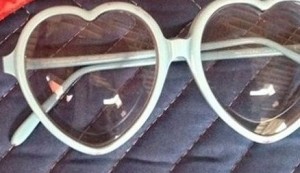 One of the most misunderstood singers in rock history has died. Jack Ely (EE'-lee) of The Kingsmen died at his home in Redmond, Oregon, after a long illness, according to his son. Ely was 71. Ely's incoherent singing on "Louie, Louie" prompted an FBI investigation into whether it was obscene. Ely had a falling-out with the band after that over ownership of the band name. He later became a horse trainer.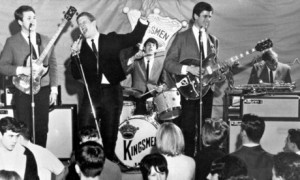 It's a big-time honour going to a big-time celebrity.  Miss Piggy has been named a recipient of the Sackler Center First Awards _ honouring those who have made outstanding contributions in their fields. Past recipients include Supreme Court Justice Sandra Day O'Connor. Sackler says Miss Piggy embodies "spirit, determination and grit." Miss Piggy's response: "Moi is thrilled." And yes, Kermit the Frog is expected to attend the June 4 event at which Piggy will be honoured.
She was the youngest of "The Partridge Family" _ Tracy, the little girl who played tambourine and travelled along on the bus with her mom and older siblings. Suzanne Crough Condray has died. Coroner's officials near Las Vegas confirm the news. She was 52